Home Stretching Exercises from our Chiropractic support team!
HAS ANY OF THESE CONDITIONS BEEN BOTHERING YOU?







These Conditions Have Probably Kept You Tossing And Turning In Pain All Night, Greatly Affecting The Quality Of Your Waking Life.
WHAT IS CHIROPRACTIC AND HOW WILL IT HELP YOU?
WHY TRUE CHIROPRACTIC GROUP?
Ang Mo Kio (Town Centre)
Address: Blk 727 #01-4268 Ang Mo Kio Ave 6
Singapore 560727
Tel: 6816 8881
Whatsapp No: 8511 7708
Bukit Timah (Sixth Avenue)
Address: 1 Fifth Avenue, #04-07
Guthrie House, Singapore 268802
Tel: 6816 8881
Whatsapp No: 8228 6642
Marine Parade (Town Centre)
Address: 82 Marine Parade Central #01-602 Singapore 440082
Tel: 6816 8881
Whatsapp No: 9787 2169
Raffles Place(PLUS)
Address: 20 Cecil St #05-09 PLUS Singapore 049705
Tel: 6816 8881
Whatsapp No: 8339 9382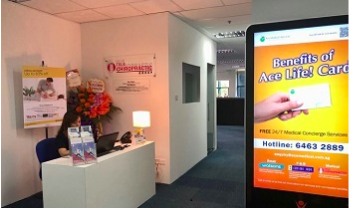 Ubi (Techpark)
Address: 10 Ubi Crescent #04-49 (Lobby C) Ubi Techpark Singapore 408564
Tel: 6816 8881
Whatsapp No: 9178 3507
SINGAPORE SCOLIOSIS BRACING CENTRE
Address: 1 Fifth Avenue, #04-07 Guthrie House Singapore, Singapore 268802
Tel: 6816 8881
Whatsapp No: 8228 6642
TRUE OSTEOPATHY CLINIC
Address: 1 Fifth Avenue, #04-07 Guthrie House Singapore, Singapore 268802 (Bukit Timah)
Tel: 6816 8881
Whatsapp No: 8228 6642